We look through legacy systems
The AVESOR® Explorer
The AVESOR® Explorer is designed for interactive analysis of the structure of your legacy system so that dependencies and relationships can be quickly and reliably identified. The basis for this is your source code (Cobol, RPG, PL/1; other languages on request). A Virtual Reality Model is created from the source code. The VR model of your legacy system can be interactively analysed with the supplied VR glasses with controller.
What does the AVESOR® Explorer consist of?
The AVESOR® Explorer includes
Virtual Reality Model of your legacy system,
Hardware (Oculus GO VR glasses and VR controller) for interactive analysis and
Training in working with the VR model.
How does the Virtual Reality Model look like?
In our product film you can see through the VR glasses into an exemplary Cobol system.
What is necessary for the creation of the VR model?
The starting point for the Virtual Reality model is your source code. For this it is necessary that your source code is available as text files in UTF-8 format on a data storage which is accessible for our systems. Cobol, RPG and PL/1 are currently supported as programming languages (other languages on request).
Safety and security
Your source code is automatically analysed and the VR model is built from the calculation results. The source code is of course not copied or transferred in any form. If explicitly requested by you, this work step can be carried out on site in your premises - it is not the preferred AVESOR® way, as it causes additional time and costs.
Your participation
AVESOR® performs an automated technical analysis of your source code with AVESOR® software. For this no use of resources of your employees is to be planned, since no evaluation workshops are necessary. If you have coding guidelines in force, we can take them into account in our evaluation systems. In this case, please make your coding guidelines available to us. Please state this on the reservation sheet provided.
Individual adaptation of the VR model
If you need individual adaptations of the VR model that go beyond the existing standard evaluation scope, this is possible. We will conduct a free workshop day with you to understand your requirements and make you an offer on time an material basis for the adjustments. After the individual adjustments have been ordered, our evaluation systems are adapted especial for your requirements and the VR model created.
Training in working with the VR model
Using the virtual reality system to analyse a software system is really easy. However, keep in mind, the use of a virtual reality system is a completely new way of working. For this reason, a half-day training course on the use of VR glasses and VR controller as well as navigation in the VR model is included in the scope of delivery.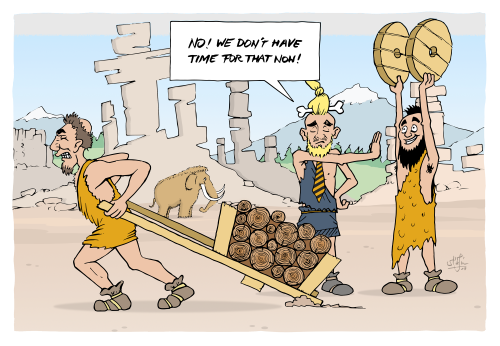 Fact Sheet AVESOR® Explorer
Starting point
Your source code in Cobol or RPG as UTF-8 text files. Further programming languages on request.
Your participation / resource requirements
Cooperation on agreement for making available your source code files for the AVESOR®analysis systems
Training in Virtual Reality for your employees (1/2 day)
Through-put time
Within 14 working days from the availability of the source code files for the AVESOR® analysis systems in the standard version of Virtual Reality. Individual adaptations of the virtual reality model of your legacy system are possible with our offer.